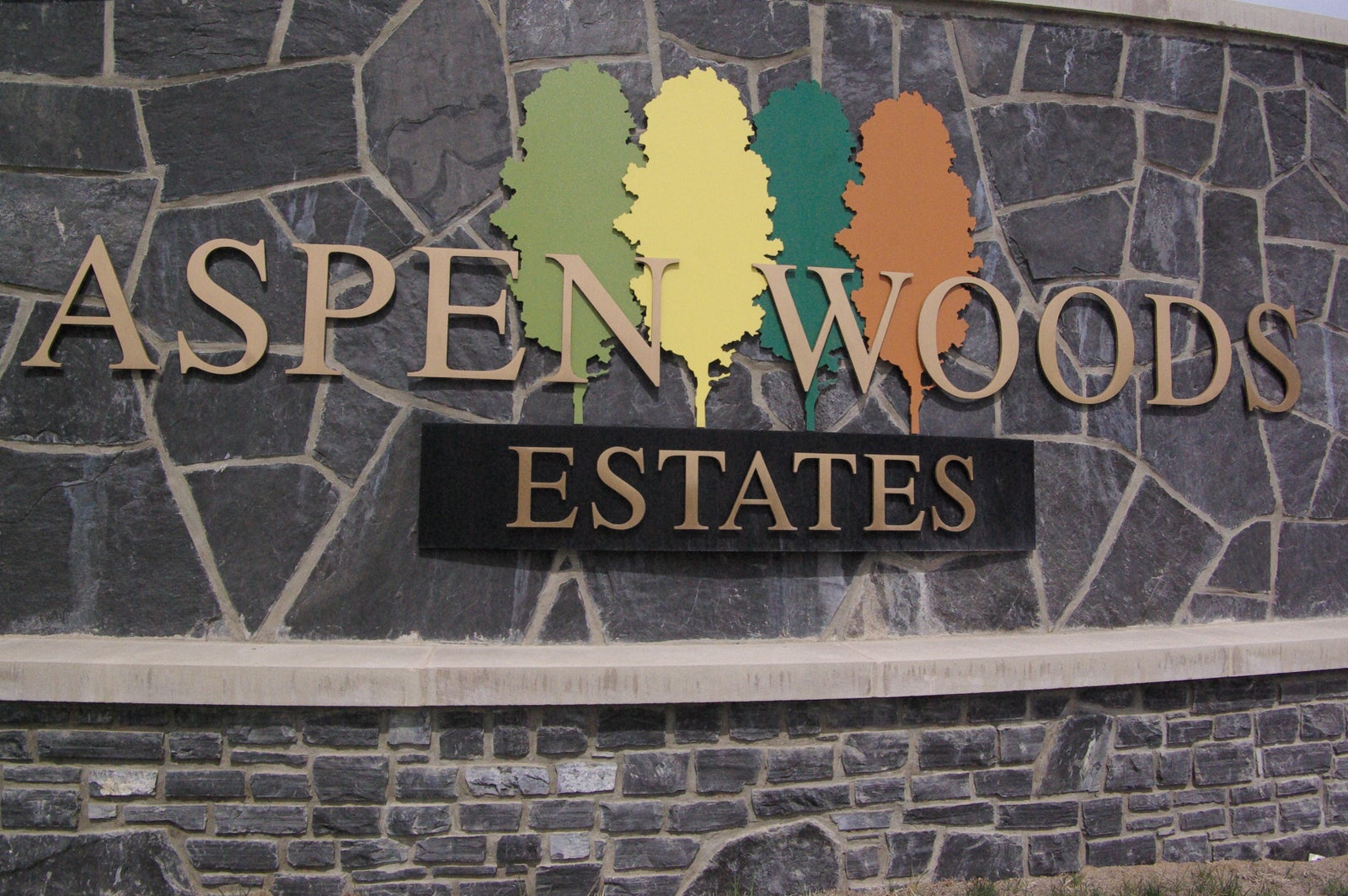 Aspen Woods is this week's featured neighbourhood on our blog as we move around south west Calgary.
Aspen Woods is a fairly large neighbourhood on the West Side and it is still growing due to new developments that are still coming in. On its south side it is entirely bounded by 17th Avenue and on its east, by 69th Street. The northern edges bleed into the newer sections of Strathcona Park just north of 13th Ave SW and also by the current extension of Bow Trail heading west. This extension stretches Bow Trail towards 101st Street which will connect to the Ring Road in the future. Lastly, to the west Aspen Woods is bounded by 93rd Street and its northern extension. As mentioned it is a fairly large chunk of space on the hill and because of that, has so much to offer. 
Looking at its demographics, it is a young and growing neighbourhood filled with many families. Data from the 2014 census tells us that just under 30% of the population of 7496 inhabitants is under the age of 15. Two-thirds of the population is between the ages of 20-64, and just a fraction, 4%, is over the age of 65. In this way, it is quite comparable to the demographics we saw earlier in Cougar Ridge. 
Crime is low in Aspen Woods with the most common offence reported being as theft from vehicles on the Calgary Police community profile site and as seen below.
T census of 2014 also states that 88% of the homes, be it single dwelling, apartments, or townhomes, are owner-occupied, which is quite high considering the City of Calgary rate overall is 69%. Seventy-nine percent of dwellings are single-detached houses, 11% are listed as row houses (otherwise called townhouses) and 9% being apartments. In terms of economic demographics, a survey from 2010 declared that the median household income of private households was found to be $156,825, and therefore Aspen Woods is deemed to be a fairly affluent neighbourhood. The average price for detached sold homes YTD is $949,963 with 8 homes selling YTD. Similarly, for attached homes YTD, the average sold price is listed to be $380,000, 7 units sold.  For more detailed information on Aspen Woods, please click on this link 
here
 where you will be taken to the City of Calgary's neighbourhood profile page. 
In terms of placement in the city, Aspen Wood's location is extremely attractive and sought after due to its proximity to the mountains, but more especially due to its proximity to downtown. A quick drive 17th Ave to Bow Trail gets you downtown very quickly, or even better, you can get to the C-train terminal and be downtown literally in minutes. In the heart of Aspen Woods are a multitude of shops, offering you everything you literally need for your daily needs. 
Aspen Landing Shopping Centre
 offers grocery stores, coffee shops, dry cleaners, banks, doctors, dentists, dance studios, clothing stores, a spa and heaps more. Take a look at the Landing's website to become more familiar with what is literally offered minutes from your own doorstep. This shopping plaza makes it very attractive to live here because you literally don't have to go far for anything at all and for this I can vouch since I have lived in Aspen Woods myself for the last 10 years with my wife and two kids. Everything we need is literally at our finger tips. A Fire Station is just down 69 Street, and if you feel like going for a run, a swim, a climb, or skating with your kids, 
West Side Recreation Centre
 is literally within view of your home, depending which corner of Aspen you choose to live in. Like all the other neighbourhoods on this hill, Aspen Woods is medically serviced by Foothills or Rockyview General Hospital, but also a quick drive into downtown to 4th Street will take you to the Sheldon M. Chumir Urgent Care Centre. 
Schools representing the private sector are found immediately within walking distance, and kids are bussed or driven to the public sector schools. With so many kids in the area, residents are truly blessed to have the opportunity to decide where to send their kids. On the most western edge of Aspen Woods is 
Webber Academy
 and 
Calgary Academy
, and along 17th Avenue is 
Rundle College
. Further north into Cougar Ridge there is of course the 
Waldorf School 
and the 
Calgary French & International School, 
for those families that choose to send their kids to private schools. Lastly, should your child be athletically gifted, the 
Edge School for Athletes
 is a short drive down Highway 1 heading West. 
In the Calgary Public School district, the Roberta Bondar School accepts children in Aspen Woods. Currently, Roberta Bondar is a K-4 school but within two years will be a K-6 school. Until then, it is our understanding that 
Olympic Heights
 and 
Jennie Elliott
 schools are absorbing students from Aspen Woods. For more detailed and specific information on Roberta Bondar school, please click 
here
 to access their school site. 
Vincent Massey
 and 
Wildwood
 Schools are also accepting students from Aspen Woods, and of course, the public high school designated for Aspen Woods is 
Ernest Manning. 
In the Catholic District, 
St. Joan of Arc
, 
Guardian Angel
, 
Holy Name
 and 
St. Michael's Catholic Schools
 are also taking in students from Aspen Woods. 
St. Mary's High School
 and 
Bishop Carroll
 are currently the designated high schools in the Catholic district for Aspen Woods. 
For places of worship, like all the communities on the West Side, there are many to choose from in the area. 
St. Michael's Catholic Church
 just down 85th Street is very close, as is the 
Bethel United Reformed Church,
 and the 
New Apostolic Church
. A short drive south towards 17th Avenue, there is the 
Calgary Islamic Centre
 and on 69th Street there is the Korean Presbyterian Church. 
Residents of Aspen are encouraged to join the SCA Community Association, which encompasses Strathcona, Christie Estates, and Aspen. A family membership costs just $10 annually, but the 
benefits
 are enormous. The different divisions of Aspen such as Aspen Summit, Aspen Woods Estates etc, have incorporated their own community resident/homeowner associations, as mandated by the developers which were involved in building the area, to preserve the upkeep and value of these homes. 
To end, Aspen Woods is truly a fabulous neighbourhood to grow in with your family. There is a great sense of community in Aspen Woods-relatively speaking it is a young neighbourhood as it was only established in 2001, though the land was annexed to Calgary years before. From my professional and personal experience, I am happy to answer any questions you may have about Aspen Woods and to show you around. Tune in next week as we profile Strathcona and Christie Estates!
Mark