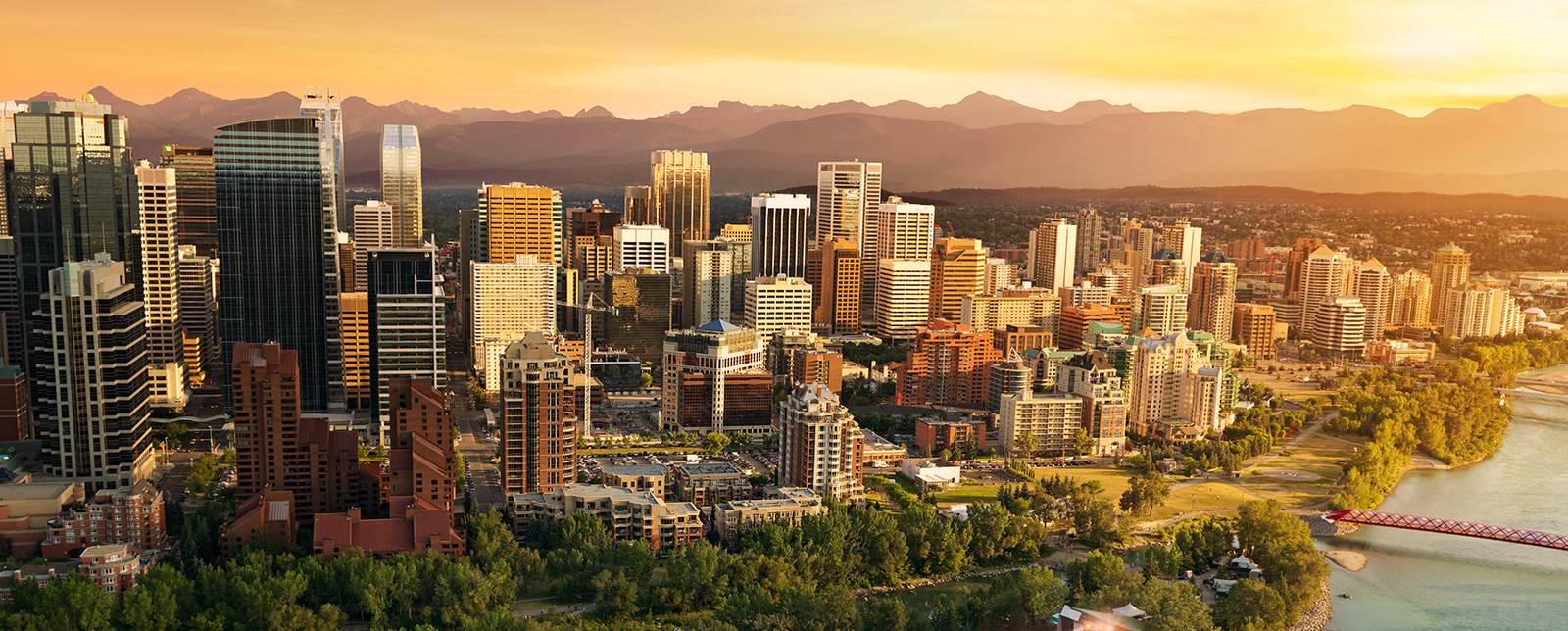 How do you describe Calgary to someone who isn't from here, to a tourist, or perhaps someone who is thinking of moving here?
This week on the blog, we thought we'd share some facts about Calgary that you can share with others. Here we go!
Because of our altitude, Calgary is a naturally dry city. We get lots of sun, even when it's cold. It shines about 2300 hours every year, making Calgary the sunniest city in Canada. Our weather is unpredictable, winters are known to be long and summers are hot, and short. But, that is not a reason to frown.
Cue the Mountains.
Calgary is fortunate to have the Rocky Mountains so close to home, they're practically in our backyard.
Because of that, we have a bottomless pit of sports to do in the outdoors. Skiing, snowboarding, skating, snowshoeing, mountain biking, cross country skiing, hiking, camping, paragliding, and more! There is no shortage of things to do in the mountains, and we love it.
Back within city limits, Calgary has an abundance of history to share. Every week on Thursday, we share something historical about Calgary and we love digging through all of Calgary's history to share fascinating information with you. Being located right on the banks of the Elbow and Bow rivers, Calgary was a natural settlement favourite and in the late 1800s, Fort Calgary, a fort established by police was set up.
The quality of life in Calgary is very good, as prices for food, housing and transportation are lower when compared to other metropolitan centres. Healthcare is free, there is no provincial sales tax, and income taxes are low when compared to other cities. Schools are excellent and straddle two systems: the public, secular system, or, the separate Catholic system. There are also 2 major universities in Calgary-Mount Royal University and University of Calgary. Healthcare is great with 4 major hospitals servicing Calgary and a plethora of clinics.
Calgary's culture scene is very vibrant, with lots of events happening throughout Calgary all year long. 
Tourism Calgary
 is an excellent source to check in with, whether you are a local or tourist. From sports, to concerts to festivals of so many kinds, we have it all!
That's just a short scoop on what you can share about Calgary to others-what is your favorite thing to share about our city when others ask you?
Mark
Photo: Tourism Calgary