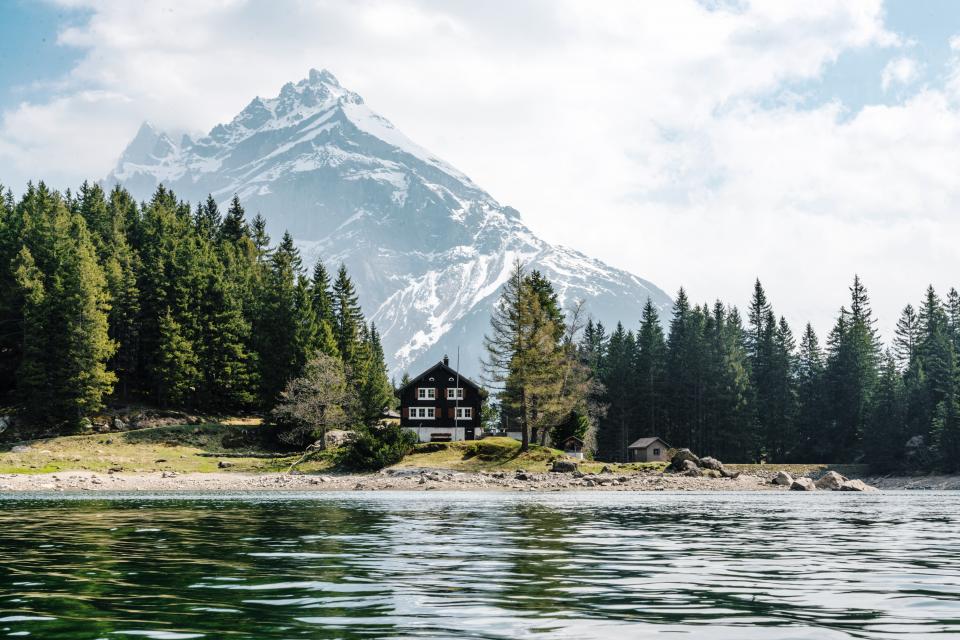 Calgary is so fortunate to be close enough to the mountains and to neighbouring British
Columbia to justify a quick jaunt out of the city. Whether it's for sport, for relaxation, or
to catch up with friends and family, getting far enough away to consider having had a
break is simple. Do this often enough and you soon begin to consider buying a
recreational property, a home away from home, which will allow your escapes to be
easier and more fluid. Many people to thinking of investing in a recreational property since
vacations have taken on a different look and feel in these covid times.
Once you've made the emotional side of this big decision, some practical things need to
be taken care of before you take the plunge. Here are some things to ponder when
looking at buying a second home and deciding if such an investment is truly for you:
How much time do you plan on spending at your recreational property?
Having a recreational property means this will be your destination for travel more often
than not, and hence, are you ready to make that kind of sacrifice with your travel plans? This is easier to consider in the moment, but international travel will once again return. 
Do you plan on sharing ownership or renting it out?
Sharing the cost of a recreational home sounds very appealing because everyone gets to benefit, but ensure whatever
sharing arrangements you embark on, everything is documented, signed, and sealed on
paper to avoid any discrepancies between family and friends.

All those invested need to be appear legally in documents, costs should be shared 
equally, so though the idea may be a good one to share expenses and time at a 
recreational home, ensure all parties involved are able to pay for items as they come up 
equally. In addition, clarify how much time each group or party is granted at the
property annually. You'd be surprised how many stories we have heard where tensions
surmount from these two discrepancies.
If you plan on renting it seasonally, how much time do you plan on giving up to others? Where will you advertise your home as a rental? With renters, there is always damage risk involved, ensure you are well informed on how to deal with these sorts of issues. 
There will also be tax implications for renting your 
recreational home out, so ensure you are well informed and abiding by the law. 
Is the property and home insurable?
Do your research! Is the property in a flood plain? If so, what does that mean for
insurance? Is the home up to code? Will there be investments needed to get the house up
to code to get insurance? When it comes to buying insurance, buy from a local provider
who will understand the area better than a remote company located where your primary
home is.
Can you afford it?
An obviously blunt question, but it's true-can you afford a mortgage on a recreational property? It's so easy to get swooped 
in the excitement of a second home-visions of gatherings with friends and family at
Christmas or on hot summer days are so appealing. Besides the fact that you are taking
on another mortgage which is also affected by the new rules that the Government
implemented, there are other costs to consider. Property taxes, maintenance
bills, utilities, local taxes, extra furniture, and toys such a boats, bikes, kayaks, paddle
boards, etc all add up. Don't forget to factor in the price of gas and mileage on your car-
going back and forth, though entirely enjoyable, will add a price to your gas
consumption. Obviously, if the property is outside of Canada, all these factors of finance
get more complex.
Understand the basics.
Where is the water source from? What is the quality of water like? If there is an access
road, is it accessible all year long? What municipal services are available? Is this home
more of a winter home, or a summer home? Is this a long-term home, or a retirement-
funding home? Do you want to pass it down to your kids? What are the neighbours like?
So many questions!
Though we are not trying to overwhelm you, we're highlighting the conversations that have been borne from simple questions with clients. There are many things to consider when buying a recreational property
and we've just touched the tip of the iceberg. If this is something that's in your cards, it
can be a truly rewarding experience which we know you will whole-heartedly enjoy.
As always, feel free to contact us if you have any questions about your real estate needs.
We're here to help!
Mark