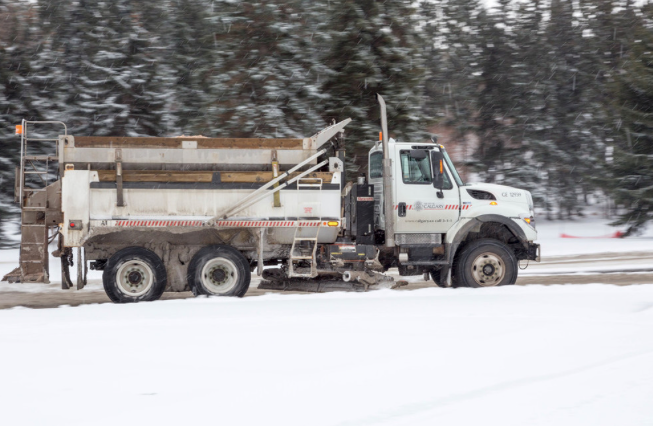 Winter is back in Calgary and it is time to hit the roads!
Today's snow wasn't as heavy as it can (and will be), but when the snowfall in Calgary is substanial , in order to clear our roads efficiently, the City will impose a snow route parking ban. If you're in a snow route zone, ensure your vehicle is out of the way so that trucks can do their work properly.
Within 24 hours of a snow fall, all snow must be removed from city sidewalks and pathways on your property that you own. If you are a landlord, you are responsible for having sidewalks and pathways are cleared around your rental. If you fail to remove snow around your home, the cost is a minimum flat rate fine of $150.00, plus tax and if you choose not to pay this fine, the amount will be added to your property tax for next year.
If you want to see how the roads are being taken care of, click on this link. It depicts a map of the city, highlighting which routes are done and what the status is throughout the city. Calgary has a fleet of 27 graders, 18 tandem trucks with front plows and 74 tandem trucks with underbody plow parts. There are 16,000km of road to clear, leaving residents about 4500km to shovel on their own as sidewalks.
A combination of sand and salt is used to melt road conditions, but the type of product you use depends on the temperature of the road. If it is colder than -10 degrees, salt is ineffective, and since this is Calgary after all, we do get frigidly cold winters. Up until -10 celsius from 0, salt is used on accumulated snow but the city also uses a blend of salt and sand for added friction.
Take it easy out there, Calgary roads are only bound to get more slick and slippery. Slow and steady wins the race, indeed!
Mark
(Photo: City of Calgary website, calgary.ca)